Sabah FC must be aware of the resurgence of Kuching City FC despite their 0 – 5 defeat to Selangor FC at their ground last week.
Sabah FC's head coach, Datuk Ong Kim Swee said, any team that loses so heavily will be more cautious when in action at their home ground, especially in the next match.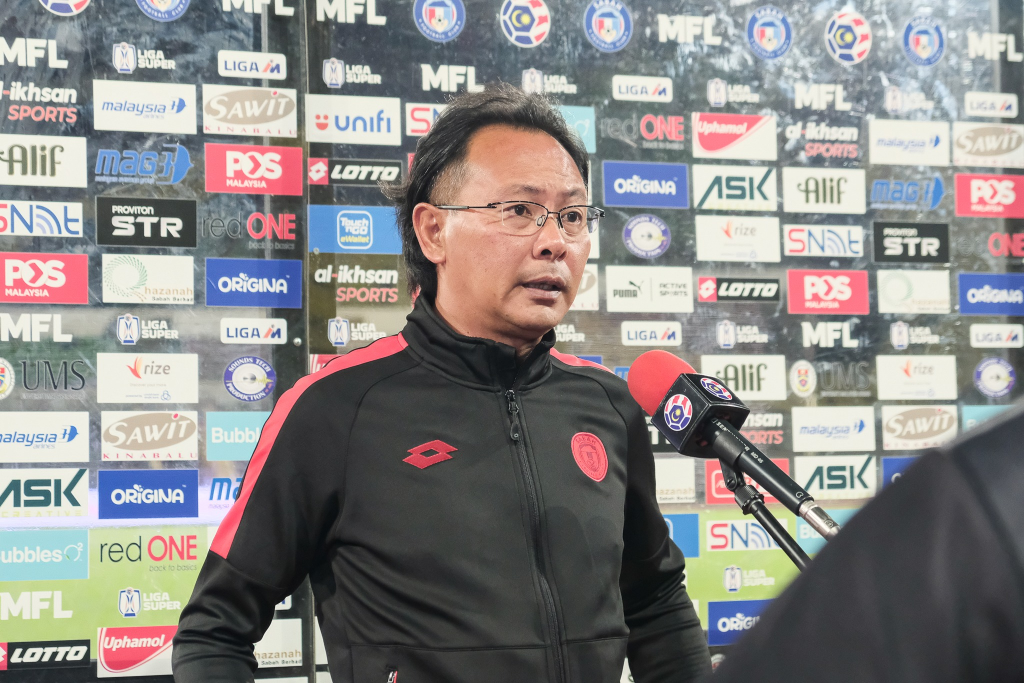 "We can think of them as 'A Wounded Tiger' when killed by such a large number of goals. Players and the management of Kuching City FC want to repay the trust of their supporters especially playing at home.
"Of course, they want to prove (Kuching City FC) is still relevant in the Super League…The problem arises here how also for us to get the number of big goals in tomorrow night's match," he said in a media statement today.
When asked to comment on the main opposition in tomorrow's match Kim Swee said, tomorrow's match he expects will be more challenging than what they have been through in Sabah FC's first two matches at the Likas Stadium before.
"This is the first away match…Of course, this will make Sabah FC more focussed to ensure a first win at home can be achieved tomorrow night," he said.