Sabah FC's head coach, Datuk Ong Kim Swee, was disappointed with the performance of his players after they let go of a two-goal advantage to be tied by Terengganu FC, 2-2, at Likas Stadium last night.
Kim Swee said his players gave too much space to the opposing team to control the game, resulting in them being punished in the final minutes of the match, thereby extinguishing the Rhinos squad's chances of being second in the Super League.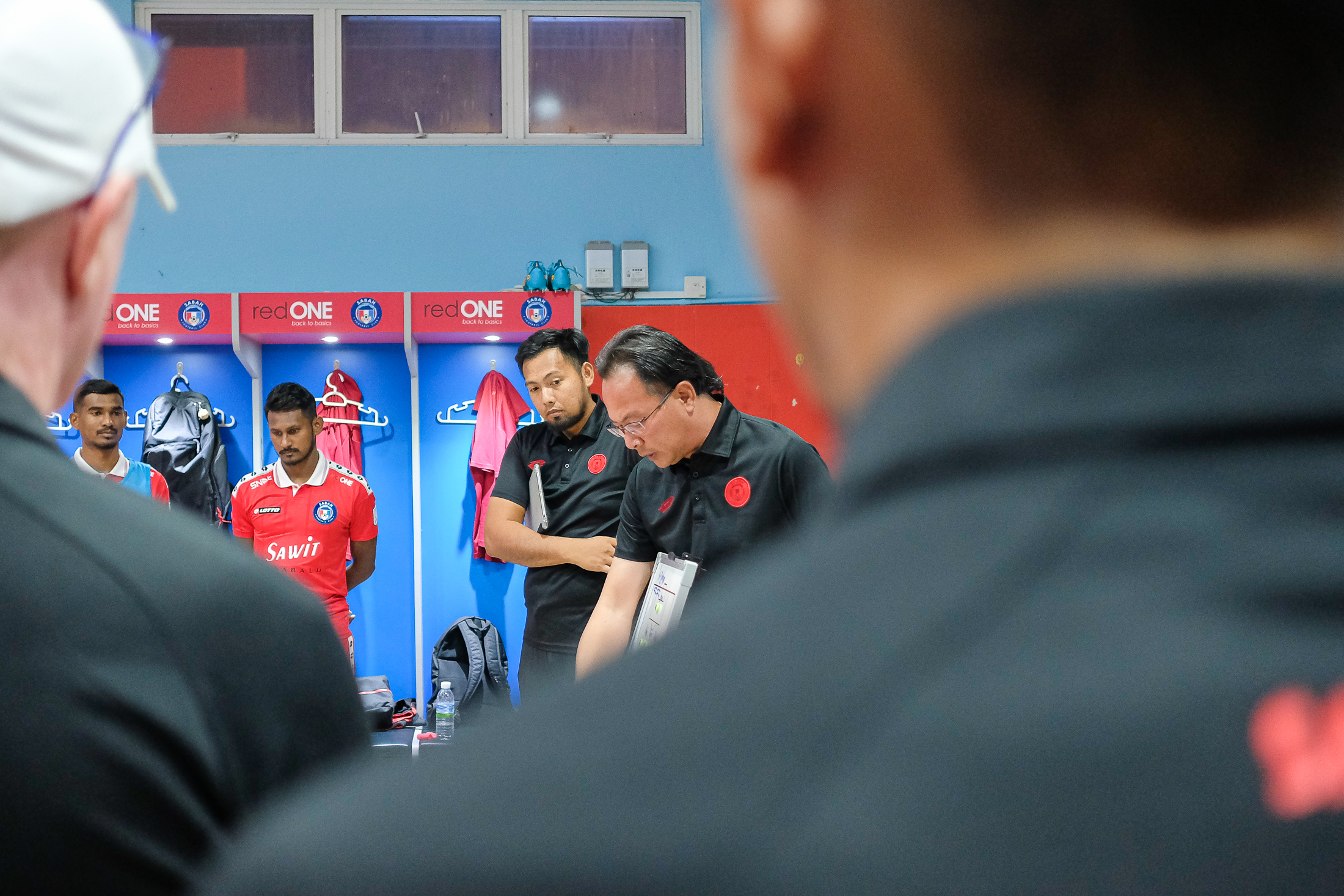 "We failed to show the performance that we have shown before. I believe Terengganu played better, especially in controlling the match. We also had several opportunities created but when we were leading 2-1 in the second half, we failed to increase the score and this put pressure on us.
"As I said before, Terengganu lost in two matches before this and definitely did not want to go home without any points. We need to blame ourselves for allowing Terengganu to be in our area for too long and control the game well.
"Rizal Ghazali couldn't play due to suspension, Park Taesu just recovered, and Saddil Ramdani was injured, but the existing players did their job well by taking the lead but failed to control the match until it leaked in the final minutes and this needs to be avoided because if the goal did not happen in the first half, maybe the match would be different," he said in a post-match press conference.
Meanwhile, Terengganu FC's head coach, Tomislav Steinbruckner, was happy with the one point they managed to bring home and he praised his players who remained focused and did not despair despite trailing by two goals.
"Congratulations to my team because after trailing two goals, we managed to bring home one point and it's like a victory and like three points for us.
"I feel my players deserve a point because we played well and we were the better team at some stages in the game. After the first goal and the penalty, we remained focused and did not despair and finally managed to bring home one point," he explained in a post-match press conference.
This draw sees Sabah missing the opportunity to climb to second place and instead falling to fifth place with 21 points while Terengganu remains in ninth place with 14 points after the end of 11 matches.