Sabah FC will compete without three key players in the Quarterfinal match of the FA Cup against Kuala Lumpur City FC at Likas Stadium tomorrow night.
Sabah FC manager, Datuk Ong Kim Swee, said Saddil Ramdani, Kwang Min Ko, and Irfan Zakaria are still on the injury list and are most likely unable to play in tomorrow's match.
Tomorrow's match will be different since it's the FA Cup knockout stage, so Sabah FC must take advantage of playing at home ground.
"Saddil will definitely not play tomorrow… Kwang Min Ko and Irfan Zakaria are just recovering from their injuries. I'm monitoring their fitness levels and hoping they can fully recover to be with our team tomorrow.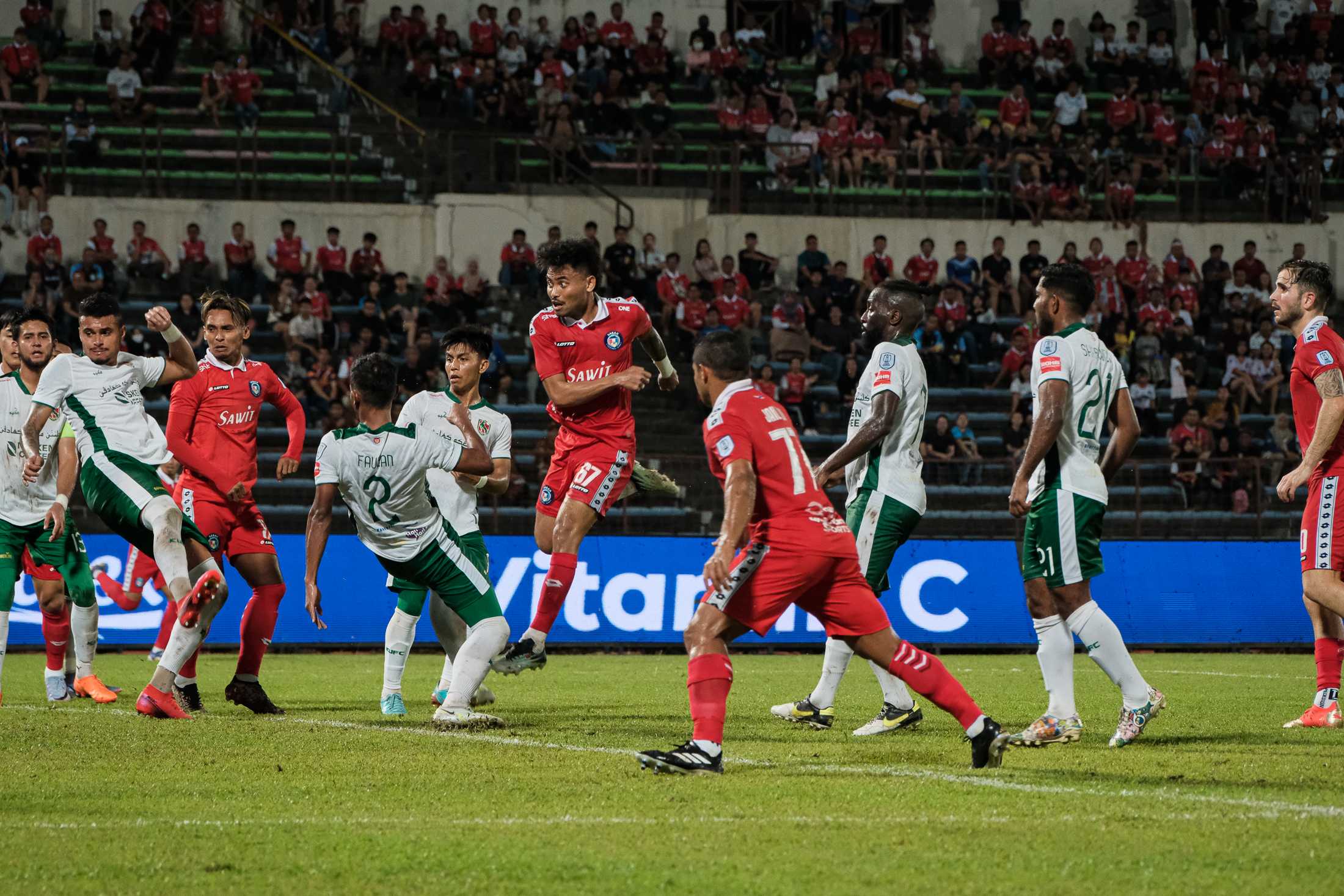 "We must seize the opportunity to play at home to ensure qualification to the next stage. Our wish is to advance to the next stage.
"Players need to focus on tomorrow… Don't think too much about the other stages. Tomorrow is a very important match, I don't want players to worry about qualifying until they lose focus on it," he said in a media statement.
Kim Swee said Sabah FC needs to avoid defeat at Likas, especially in front of their own fans, and they need to do their duty to prove their worth for the next stage.
When commenting on the preparation for tomorrow night, Kim Swee said, he believes the players' performance is now at an encouraging level after recording a win against Perak FC last week.
According to him, matches in the Super League and the FA Cup are very different because this is a quarterfinal match and requires high commitment among players when playing on their home ground.
" All players must understand that we cannot always be scored against in every match. We have to improve our defence.
"If we can control the game well and defend well, I believe we have a pretty good chance to qualify for the next stage tomorrow night," he said.