Sabah FC will not underestimate their match against Huogang United FC, their AFC Cup rival, at the Likas Stadium tomorrow, despite having the advantage of playing at home and having several experienced international players in their lineup.
Sabah FC Head Coach Datuk Ong Kim Swee stated that his team will not take it lightly and knows what needs to be done to secure a positive result and earn three points.
"In every different match, especially in the AFC Cup, even though they (Huogang United FC) play in the Singapore League on artificial turf, they have been together for a long time.
"We won't take it lightly and know what needs to be done… what's important is that we get a positive result tomorrow.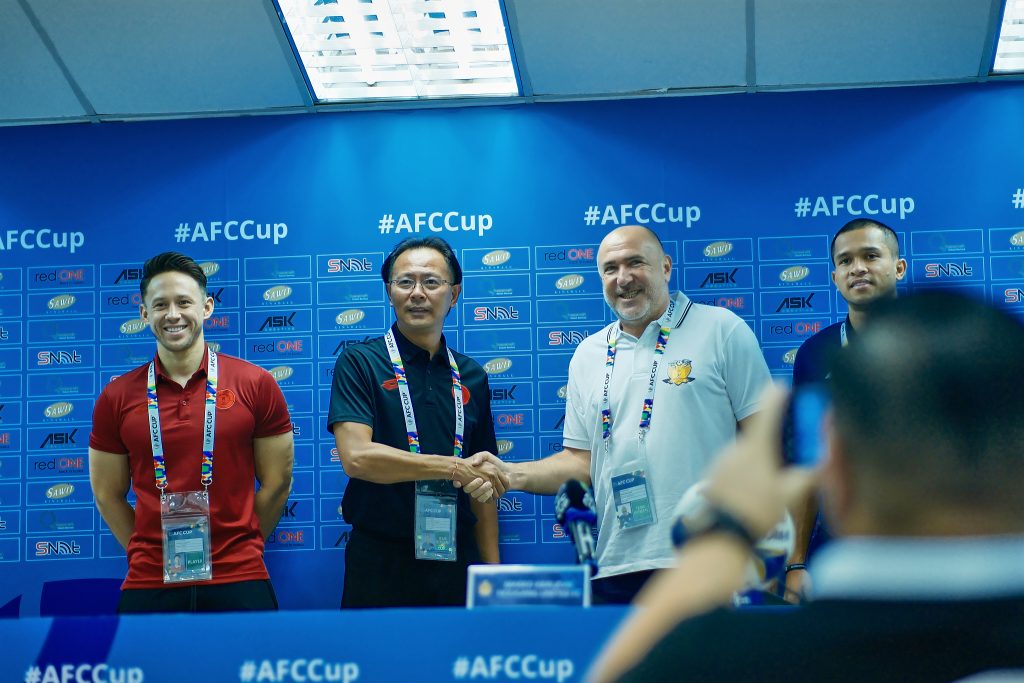 "Our goal with every tournament we participate in is to qualify as far as possible in the AFC Cup, just like what Johor Darul Ta'zim and Kuala Lumpur have done," he said during the Sabah FC Pre-Match press conference against Huogang FC at the Likas Stadium today.
During the press conference, Kim Swee was accompanied by Darrel Lok, while Huogang United FC was represented by Head Coach Marko Kraljevic and Team Captain Zulfahmi Arifin.
The match between the two teams will take place tomorrow at 8 pm at the Likas Stadium.
At the same time, Kim Swee believes that the players in Sabah FC have extensive international experience.
"They are able to handle pressure well, especially with their experience at higher levels.
"This is an advantage for us, but we won't take it lightly," he said, mentioning that several Sabah FC players are part of the Malaysian national team, including Dominic Tan, Darren Lok, Stewert Wilkin, Daniel Ting, and Damien Lim.
At the same time, Kim Swee hopes for a larger presence of supporters at tomorrow's match as motivation for the players to perform better and secure a positive result, which is a victory and three points.
Meanwhile, Huogang United FC is currently in sixth place in the Singapore League, a performance that Marko Kraljevic acknowledges is not the best for the team.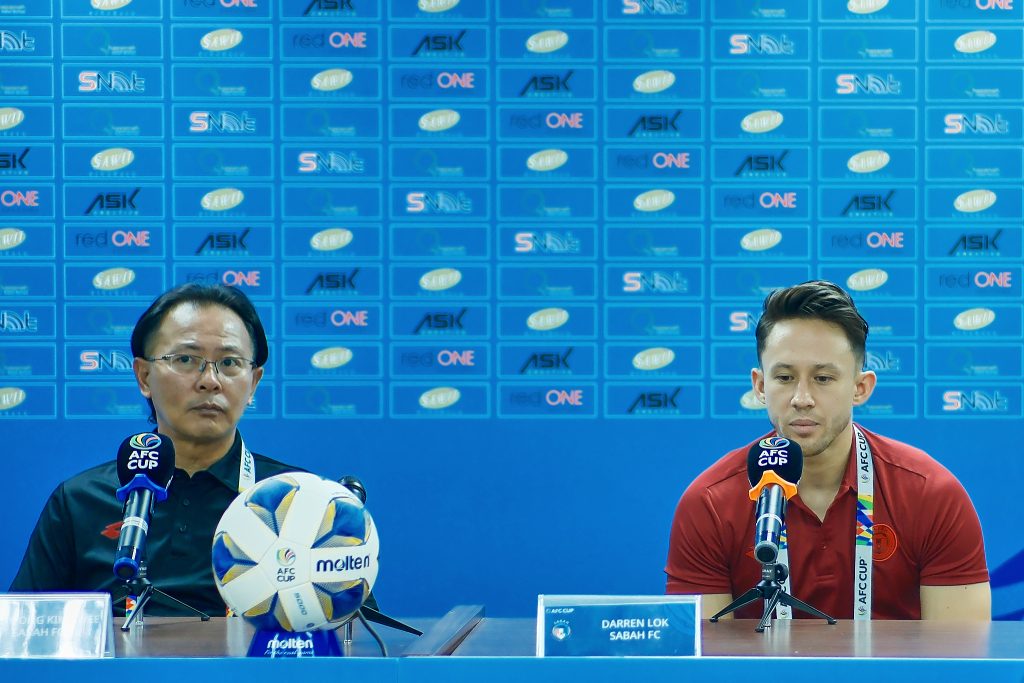 He, who previously managed Kelantan FC, mentioned that one of the team's preparations before this match was to closely follow every Sabah FC match in the Super League.
"We've been following all of Sabah FC's matches and analyzing them as part of our preparation to face Sabah FC," he said, acknowledging that Sabah FC is a strong team, well-equipped to compete in the AFC Cup.
At the same time, he recognized that Sabah FC has the advantage of playing on natural grass compared to his team, which plays on artificial turf in the Singapore Premier League.
Nevertheless, he stated that his team will give their best performance in tomorrow's match to achieve the best possible result.